19 - DANGER, Susana Barbara (Argentina)

CREDITS : Performer : Jorgelina Beiro

Assistant : Gabriela Rusconi
| | | |
| --- | --- | --- |
| | | |
| | | |
DANGER
This Video-Composition includes 24 videos / 24 artists / 24 countries : 45 min

05 - DANGER - WARNING, Angie Bonino (Peru)
Fear, panic, mental programming, control, power
_____________________________
04 - TRAUMA , Minoo Iranpour Mobarakeh (IRAN)
Modern society and collective life are intertwined with a kind of uncertainty and unpredictability. Uncertainties in this lifeworld create pervasive worries and fears for modern human. This is why we are always in a situation that is interpreted as "ontological insecurity". One of the fears is related to violence, harassment, assault and rape in various forms. In our sociological-artistic revelation, the experience of harassment and rape is beyond sex and gender and is not merely motivated by malice and is practiced overt and covert by insiders, relatives or strangers, and sometimes under the guise of love and intimacy. " TRAUM " video art depicts the collective inconvenience of a society in the form of shared narratives and painful memories.
CREDITS : Written by, Arash Hassanpour - Collaboration, Arash Hassanpour - Cameraman : Kavous Farzadi - Performers : Malihe Pourpashang/ Mina Iranpour/Somayeh Mohammadi Arvajeh/ Nikta Mohammadi Arvajeh/ Airin Soltani/ Ali Enayati/ Vahid Allam/ Sahar Rahimi/ Amir Ranjbar/ Sougand/ Elnaz Shoghi/ Rozita Etehad/ Kamran Ayati/ Farhad Fathi/ Marziyeh Shahriyari/ Reza Samani/ Raouf Samani/ Mojdeh Mirzaei/ Samira Yousefi/ Zahra Ghasemi/ Soheila Iranpour/ Nahal Mohammadi Arvajeh/ Zahra Dehghan
___________________________
03 - HOW TO SURVIVE 2 PINKIES, Katya Nikonorova (Kazakhstan)
My country has changed. I used to think I was politically-preoccupied. But now we speak literally on different languages. This video is the first meeting , legalized by city goverment.
For me, this is a big show, that can only cause fear in those who come. 2 little pinkies will have to live somehow in this society and grow up. And I worry about it.
_______________________________
24 - COVID HANDS, C.M. Judge (USA)
2020 was a year filled with danger. Public safety was politicized. Too many people died — many needlessly. Our hands were both life saving and life threatening in a cycle that seems endless.
CREDITS : special Thanks to Karyn Woodward
_____________________________
__________________________
1 - CLIMATE REFUGEE, Evgenija Demnievska (Serbia)
A historic decision : the Kiribati islands in the Pacific Ocean have seen water gradually rise and cover the land for several years. To the point that a man from this state, Ioane Teitiota, had to emigrate and seek asylum in New Zealand, which he was denied. Ioane Teitiota argued that it was difficult to obtain drinking water and to live with the climate crisis that hit his island.·
The case was brought before the UN Human Rights Committee in February 2016. The latter has estimated, that climate change was indeed a serious threat to the right to life. Amenesty International welcomed "a historic decision" and said: "This decision sets a global precedent. And future remedies could therefore be successful if there is evidence that the effects of climate change in the countries of origin may expose people with violations of their rights. " If the status of climate refugee does not exist in the Geneva Convention, this decision, which is not legally binding, feeds the reflection even more.
CREDITS : technical support: Radisa Kostic
____________________________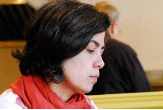 23 - TEMPORARY PATCHING, Tanja Koistila (Finland)
Is detachment a cause

__________________________
22 - PLAYING WITH DANGER, Bharati Kapadia (India)
The phenomenon of Danger wears many faces. With each set of different circumstances, it changes its guise and triggers new emotional responses in us. As we continue to live more, our experience of Danger gathers more meaning. 'Playing with Danger' is a portrait gallery of sorts, portraits of Danger, each portrait painted in a new light, from a different perspective.

______________________________
21 - THE SCREAM, Veronique Sapin (France)
Science has shown that when a person loses one sensory capacity, the others senses can compensate by becoming more acute. On the picture, the nose and eyes are absent from faces. Thus, the vacuum, the disturbing absence, provides an additional presence for the mouth. The sound which pours out is all the more powerful. Each mouth shouts the same scream like a chorus in the face of the human condition.
The voice of a little girl in a megaphone is inviting us to join her.
_____________________________

__________________________
18 - INVISIBLE SATURATIONS, Helena Martin Franco (Colombia)
Danger of hearing. Hearing it from the mouth, the accent I don't want to understand. Understanding that I am. Understanding that I am... invisible saturations. Danger of hearing. Understanding who I am. Invisible danger of saying systemic. Saying the danger of strong men. Saying invisibility. Invisible danger of strong men. The silence strong men make. Today your body is terrified, a battlefield, a land being colonized. The silence of vanishing. Today your body is terrified, a battlefield. Your words are kidnapped by fear. And still this silence wounding. And still this silence wounding.

__________________________
17 - DANGEROUS JOURNEY, María D. Alba (Spain)
A conceptualhybrid through danger·: uncontrollable nature, an unpredictable virus, the mysterious atomic eye that sees everything, the essence of animal instinct… a visual game that unleashes a dangerous and dark way.
__________________________________
16 - FOG AT DAWN, Viviana Berco ( Argentina)
Work that exposes the passing mutable and silent that we do not perceive until it hits us. Is the danger the blow, is our condition mutable or just blindness ?
CREDITS : Camara·: Susana Barbara
_____________________________
15 - DANGER, Lea van Steen /Raquel Kogan (Brazil)
Looking forward and backwards, reflected images and mirroned images· everything at the same time·; that's is danger.
__________________________

____________________________
13 - MASQUES, Mouna jemal Siala (Tunisie)
We need to breathe ! Life ultimately depends on an inspiration.
______________________________
________________________________
11 - DANGER, Maria Papacharalambous (CYPRUS)
My little dog is unpredictable.
CREDITS·: Video/editing : Nefeli Kentoni
_______________________________
10 - EFFORT FOR THE INEVITABLE, Mesrure Melis Bilgin (Turkey)
The prospect of danger comes with a feeling of responsibility to warn others and keep everyone safe. And yet there are times when the highest effort fails to convey the danger, let alone keep it at bay. This video performance, where a stuttering woman tries to warn others of impending danger with all that's in her power, is an exploration of danger, the human conscience and effort, responsibility and guilt.
CREDITS·:
Performer: Hande Varsat
Camera and Sound: Semi Koen
__________________________
9 - WHAT IS THE DANGER ? Vesna Bukovec (Slovenia)
How to speak about danger in the infamous year 2020·? A short and intensive visual diary of the many dangers ranging from coronavirus pandemic to exploitation, violence, climate change and fake news.
CREDITS·:
English translation·: Jana Renee Wilcoxen
____________________________
08 - DANGER, Félicité Codjo (Républic of Sénégal)
Impredictable
______________________________
07 - DANGER, Alessandra Arno (Italy)
The video is the visual result of the term: Danger, in every declination such as, danger zone, a danger sign, hidden danger, be in danger, danger money, in danger of doing, and some synonymous as risk or hazard.
Using the machine learning, the machine translates these terms in pictures based on the learning training. Also, the sound is the result of the AI processing of each picture into a soundtrack.
The final result is a video that represents the image of the concept of Danger made by a machine based on actual "cultural image" training.

______________________________
06 - FROM SPACE, Yue Liang (China)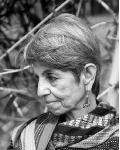 20 - RISK, Amaranta Sánchez (México)
The space between life and death is unknown; it is a risk to transfer it.
El espacio entre la vida y la muerte es desconocido; es un riesgo traspasarlo
L'espace entre la vie et la mort est inconnu; c'est un risque de le transférer.
CREDITS·:
Conaculta
______________________________

02 - SOCIAL DISTANCIATION OUTDOOR ACTIVITY, Ylva Gustavsson/Anna Selander, (Sweden)
Something has come over us. We want to observe and to understand. We want to talk about it but we don't know how. We want to meet, but we cannot meet.
Deprived of normal social activities we start to wander the woods. A strange air of suspicion is spreading. Civilization is intruding. Can we even trust nature ?