| | | |
| --- | --- | --- |
| | EXTRACT OF THE VIDEO | |
| | | |
| | | |
| --- | --- | --- |
| | EXTRACT OF THE VIDEO | |
| | | |
| | | |
| --- | --- | --- |
| | EXTRACT OF THE VIDEO | |
| | | |
| | | |
| --- | --- | --- |
| | EXTRACT OF THE VIDEO | |
| | | |
| | | |
| --- | --- | --- |
| | EXTRACT OF THE VIDEO | |
| | | |
| | | |
| --- | --- | --- |
| | EXTRACT OF THE VIDEO | |
| | | |
| | | |
| --- | --- | --- |
| | EXTRACT OF THE VIDEO | |
| | | |
| | | |
| --- | --- | --- |
| | EXTRACT OF THE VIDEO | |
| | | |
| | | |
| --- | --- | --- |
| | EXTRACT OF THE VIDEO | |
| | | |
| | | |
| --- | --- | --- |
| | EXTRACT OF THE VIDEO | |
| | | |
| | | |
| --- | --- | --- |
| | EXTRACT OF THE VIDEO | |
| | | |
| | | |
| --- | --- | --- |
| | EXTRACT OF THE VIDEO | |
| | | |
| | | |
| --- | --- | --- |
| | EXTRACT OF THE VIDEO | |
| | | |
| | | |
| --- | --- | --- |
| | | |
| | | |
AYSE, Tahir Ün (Turkey)
Tribute to the artist Ayse Öztürk
The conceptual portrait work about a printmaking artist and also, my wife…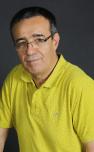 _________________________________
MARIA, Babis Venetopoulos (Greece)
Tribute to the artist Maria Papacharalambous
A 3d animation
Maria Papacharalambous is not only a great artist, but also a person with deep and pure sensitivities. She has the ability to transfer and communicate her energy directly through her art and life.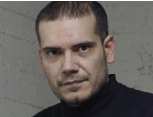 ____________________________

______________________________
POSSIBLE SPELLINGS OF INTIMICY, Cheb M. Kammerer (Israel)
Tribute to the artist Noa Sadka
Spelling her first name N-O-A, the artist was asked to associate with each letter an intimate concept related to her art. This video-portrait is a behind the scenes of a creative life with constant alertness of pain, and beyond that a statement of a certain feeling of disgust towards a big-headed art scene.
Sound Mix: Rafi Chen
All quoted text from: Noa Sadka's book " Talking Parts "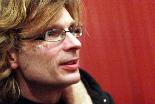 ___________________________
CAN UNDERSTAND, Hocine Amrane (Algeria)
Tribute to the artist Rachida Azdaou
_______________________________
SEEDS FOR GORSE, Alan Lambert (Ireland)
Tribute to the artist Doreen Kennedy
Doreen Kennedy as she makes a lot of 'joiner' photographs and I thought this would be nice to make a video homage to.
CREDITS : 'Seeds For Gorse' is a video tribute to photographer Doreen Kennedy working on a 'joiner' photography project on Sorrento Hill, overlooking Killiney Bay in Dublin, Ireland during summer of 2007. I have tried to mirror the joiner process in the compiling of the video piece, fragmenting the portrait of the artist and merging it with the environment and the work.
___________________________
SPACE CELL IN SOUTH KOR, Won-Tae Seo (South Korea)
Tribute to the female artists from Film Lab
There is film lab which is called 'space cell'. This film lab is opened only for film-based Avant-gard cinema in South Korea. Spacecell is open to everyone, but the female filmmakers are exceptionally active in the creative space. That' why I choose these group of female artists.
CREDITS : English Translation by LEE Mi-Sa




___________________________
__________________________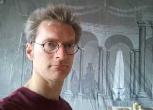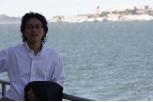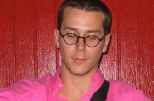 TRIBUTE to Female Visual Artists
We invited male video-artists for this composition. It is a work in progress
SIN TU RETINA, Eduardo Yagüe (Spain)
Tribute to the artist Pau Vegas
SIN TU RETINA is Pau Vegas, a Spanish self-taught and risky photographer and videoartist who loves to intrude in obscure places, factory ruins, hidden churches, abandoned villages, haunted houses and broken souls; her inquisitive, curious and unique photographic eye brings to us a reflection of our darkest inner emotions and fears. Pau is also a committed actor who is developing her career especially with experimental cinema directors.
CREDITS
photographs: SIN TU RETINA, production: GIFT Producciones

_________________________________
LITANIA PER ARTEMISIA GENTILESCHI, Flavio Sciolè (Italy)
Tribute to the artist Artemisia Gentileschi.
A man with a frame on his head repeats: "Artemisia Gentileschi 'in a visual, vocal and musical delirium. There are some references to the painting Giaele and Sisara (the performer acts with a big nail and a hammer).
CREDITS
Antimusic by Io Veneris Orbis

_________________________________
NIKI DE SAINT PHALLE, Kokou Ekouagou (Togo)
Tribute to the artist Niki de Saint Phalle
Kokou Ekouagou returs to certain works by Artist Niki de Saint Phalle
Catherine Marie-Agnès Fal de Saint-Phalle, knows as Niki de Saint Phalle, born in Neuilly-sur-Seine on October 29, 1930 and died in La Jolla on May 21, 2002, is a franco-american plastic artist, painter, sculptor and films director.
____________________________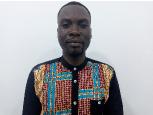 ANGELINA VOSKOPOULOU, Pasquale Palladino (Italy)
Tribute to the artist Angelina Voskopoulou
Dedicated to Visual Artist and Performer Angelina Voskopoulou. A Collage of fragments extracted by her cinematic art, in the same time on background, a set of roses and hands take form by minimalism. The roses have been created with computer's scanner, on them has been applicated the acrylic. (This art process has been used to remember the craft cinematic of George Melies)
CREDITS :
Angelina Voskopoulou (Voice, Performance, Film Shooting)
Production: PVH, MSIVITAGEN Film Movement
_________________________________
HANNAH W., | John Sanborn (USA)
Tribute to the artist Hannah W.
You never really know what's happening until it's over and you obtain distance.
I was young, younger than my years, and an older woman seduced me. She made me feel special although I was one of many. This confused me. We would go red hot and then talk as things cooled down. This confused me. She would explain her art, and her use of her body as an object, and this confused me. "aren't women against being objectified?" I asked, confused. Well, she said, "only when it's a man doing the objectification." Now, I was totally confused. The more time we spent together, the more she taught me. About sex, about art and about how to shape the world to suit yourself. I worked for her, I played for her, and I was disposable. She took heat for her work, and her use of her sexuality to provoke and arouse. Like her idol, Duchamp, she twisted my understanding like a wet pretzel.
When she got sick, she refused to see me. "I don't want you to remember me like this."
No longer confused, but smarter by far, I understood. There are two sides to every coin, but there is only one coin.
____________________________